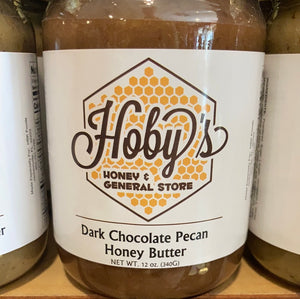 Dark chocolate makes this Sweet & Salty treat even more rich and decadent.
It is thick consistency like peanut butter. Use this on your favorite breakfast items, or sandwiched between cookies for dessert treat.
It goes great on pancakes, waffles, English muffins and biscuits. It is also good on pound-cakes and cheesecakes.