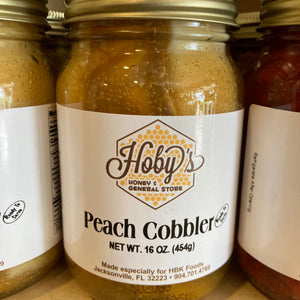 Description of Product:
 this Peach cobbler in a jar is a ready to eat product.
With strips of breading, chunks of fruit, and the fruit syrup combined all together in one jar, this is ready to go.
Spoon it out and heat it up in a skillet for a nice warm treat with maybe some ice cream.
There are no artificial colorings, flavorings, or preservatives in any of our Jams, Jellies, or Butters.