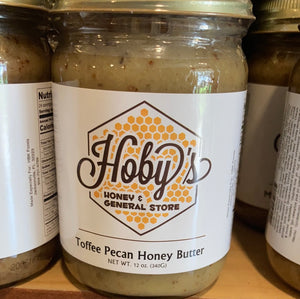 The buttery goodness of Toffee adds to the already Sweet & Salty treat and makes it just heavenly. It combines many flavors together in a way that just works perfectly. 
It is thick consistency like peanut butter. Use this on your favorite breakfast items, or sandwiched between cookies for dessert treat.
It goes great on pancakes, waffles, English muffins and biscuits. It is also good on pound-cakes and cheesecakes.